Terraform
Multi Modulation
Fuzztration
Fuzz / Overdrive
What makes us different
Each Wampler is custom designed and built in USA using only the finest components available for superior sound and response. Each pedal comes complete with Wampler's 5 year limited warranty – we stand by our products so you can stomp on them!
It's been a busy period for us all at Wampler, and it's fair to say we have had some unforeseen challenges, so I thought I would treat you to a collection of my unfettered ramblings in one easily digestible blog article…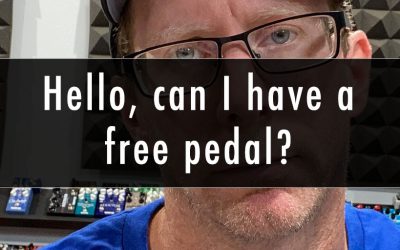 We are regularly asked for free swag, pedals, amps, or goats in return for something or other…
It's here! The Wampler take of the classic BB circuit!! The Wampler Pantheon Overdrive Pedal was inspired by the long-discontinued, long-sought-after Marshall Bluesbreaker Stompbox…. and the many now – legendary pedals that have followed its "transparent" path.
About
Brian Wampler is helping create some of the world's best guitar tones.
Artists
We are proud to help all these musicians find their tone! From Blues to Rock to Country, from Fusion to Funk to Acoustic, Wampler covers all bases!
Products
Solid, tone packed boutique pedals and amps that inspire musicians.